What if my size is Out of Stock?
Updated 7 months ago
If we're planning to restock your size, you should see an option to join the waiting list. Just enter your email address and click Notify Me - we'll send you an email when the item is back in stock.
If a product is Out of Stock and the Notify Me button doesn't appear, unfortunately, we do not have plans to restock that item (yet). However, we may receive additional stock due to returned, unworn merchandise - so check back periodically.
Don't feel like waiting? Contact us at [email protected] and we'll be happy to suggest an alternative. 
If you don't see a waitlist option, stay up with all of our product updates, future restocks, and happenings HERE!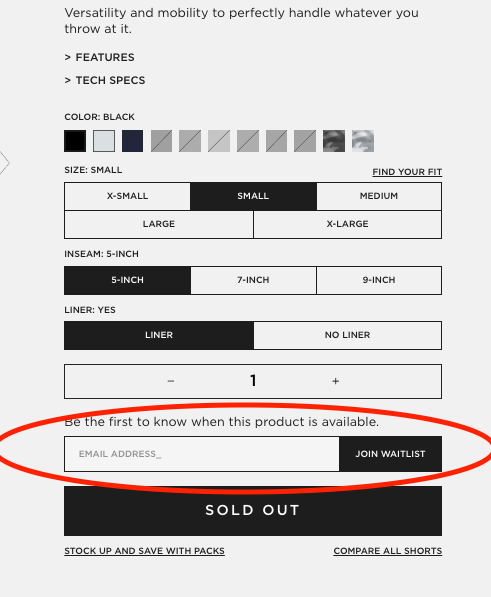 Was this article helpful?